Orion approached Macleay College with a competition, tasking Digital Design students to create an A3 Poster which advertises their beer product which would be submitted to them. Orion would then select their favourite design and this design would be used for their next advertising campaign.
I won this competition with my floating bottle design, Orion said they loved the simplicity of the advertisement. The poster will soon be redeveloped in assistance with Lecturer and manager of Peppermint Digital, Jason Gemenis.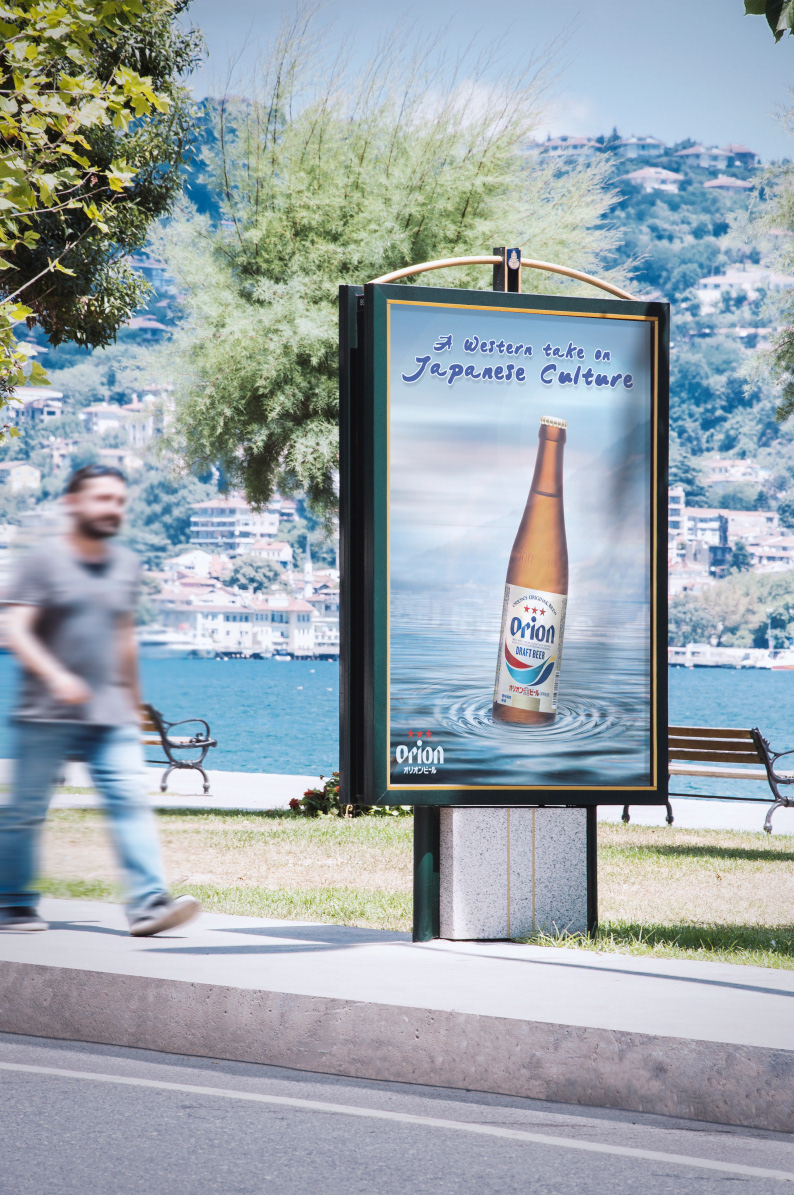 This poster was designed in Photoshop and utilises the assets direct from Orion to convey the distance the Japanese beer has travelled to be consumed in the western world: "A Western Take on Japanese Culture" being the main tagline for the campaign.
I am very proud of this project for the learning experiences that winning a branded competition brings, such as learning Brand Limitations and how to compose images with water and other elements.